If you aspire to achieve the Dot Com lifestyle — and if you're an e-commerce entrepreneur who's in it to win it, you do — sooner or later, you're gonna come to grips with the fact that video marketing is in your future.
And the more immediately it's in your future, the better.
This reality often conjures up three instant reactions:
You don't want to be in front of a camera,
You're intimidated by the production process, and/or
You're apprehensive about the cost.
Relax.
There are straightforward solutions to each of those fears, and none of them require backgrounds in bright lights or big banking.
First, let's take a look at the ever-growing cache of data on video marketing and how strong the case already is for deploying it in your marketing mix:
Compelling?
Of course it is!
A simple way to start might be to make use of a smartphone with a decent camera to record a personal scene or two, but not even that is an absolute.
If you've got $29 knocking around but don't want to spend it, pick up a free copy of Easy Sketch Pro 3, the best-selling doodle software of all time. It's simple to master and has launched thousands upon thousands of professional-quality text-&-graphic presentations over the past few years.
Though not as user-friendly as Easy Sketch Pro, free online video editing software is also quite capable of professional-quality productions.
Lightworks is one of the best:
If you incorporate videos made by others, be sure to review YouTube's fair use policy. In essence, don't put the originator in a bad light or uncomfortable situation.
To incorporate videos into websites, landing pages, and the like, utilize a free video player such as VLC Player.
It supports almost all file formats without the need to download additional codecs, can optimize video and audio playback for your chosen device, supports streaming, and can be extended almost infinitely with downloadable plugins.
Perhaps you're still thinking to yourself …
You well realize that the preponderance of data is true and that by 2019, Entrepreneur magazine is projecting that 80% of online content will be video, but you're seeking a method that's even less technical.
As I said at the beginning, relax.
With a huge assist from artificial intelligence, Lumen5 will get you sorted for free and in 15 minutes or less.
Here's an example, where a blog post author has stripped down his content to the most concise sentences and then let AI match it to images.
Note that when AI cannot identify a suitable visual, it deploys a graphic:
Clearly, Lumen5's AI software should read my missive on secondary reading paths.
All that matters now is you getting your first video marketing campaigns underway. As you can see, it's there to be done.
Kjell Sherman, Manager – The Norra Ljusen Trust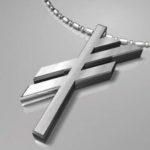 Norra Ljusen — pronounced norra YOU-sun — is Swedish for Northern Lights.  My name, Kjell, is pronounced shell to English speakers.
You can view a short video about how I entered the exciting world of online entrepreneurship on the home page of our Better Life Focus site. It's dedicated to motivated marketers and provides trending Dot Com news, information, and entertainment for motivated entrepreneurs who commit to take action in their quest to reclaim their time by becoming and remaining financially independent via e-commerce.
If you're committed to online success, we'd like to welcome you to the Dot Com lifestyle!